Olympiacos Saturday Talent ID Schools open with a huge success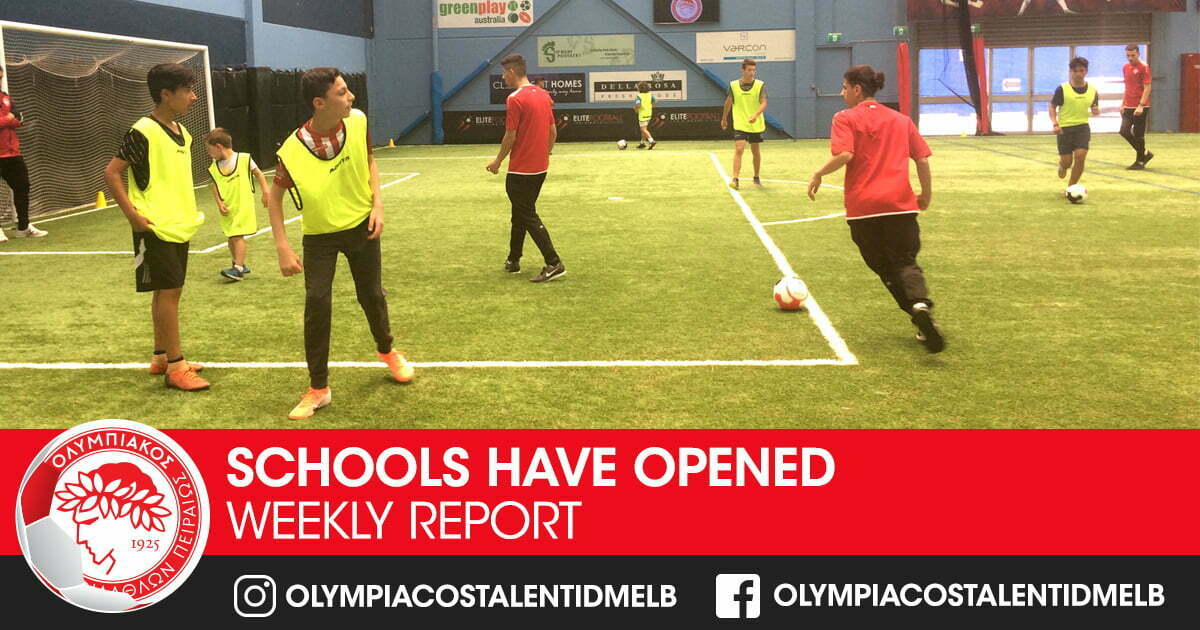 It was a pleasure to see so many excited players present at the opening of our Saturday Talent ID schools. Our coaches were faced with a diverse bunch of players, each at different skill levels.
Upon asking the players and parents of their reviews of the internationally recognised program that they witnessed, we received a unanimously positive response. Parents/players expressed their appreciation of a program that focusses on improving skill levels that cannot be attained by training less that 5 days a week all year.
One parent, of whom was an ex-professional was particularly positive, outlining some of the attributes of the program that showed that via repetition of key exercises, many skills will become second nature to the player which can then be engaged instinctively in the game.
We were approached by students, some of who are siblings of ex-professional players, who also shared their positive review with the program. They acknowledged that the program is unlike any others that they have witnessed prior, which teaches them key elements that improve them even further as a player.
It was a pleasure to hear such responses from the pubic. After 16 years of running the program, we have ensured that the program improves the fundamentals of every player. Our acknowledgement of Olympiacos FC was a honourable step, showing that our program is credibly recognised in Europe as program that can improve all players whether they choose to improve for their local club or to prepare for the European dream.
We will look forward to the next class where we share our program with more students and parents.