1 Feb 2020 – Ball skill development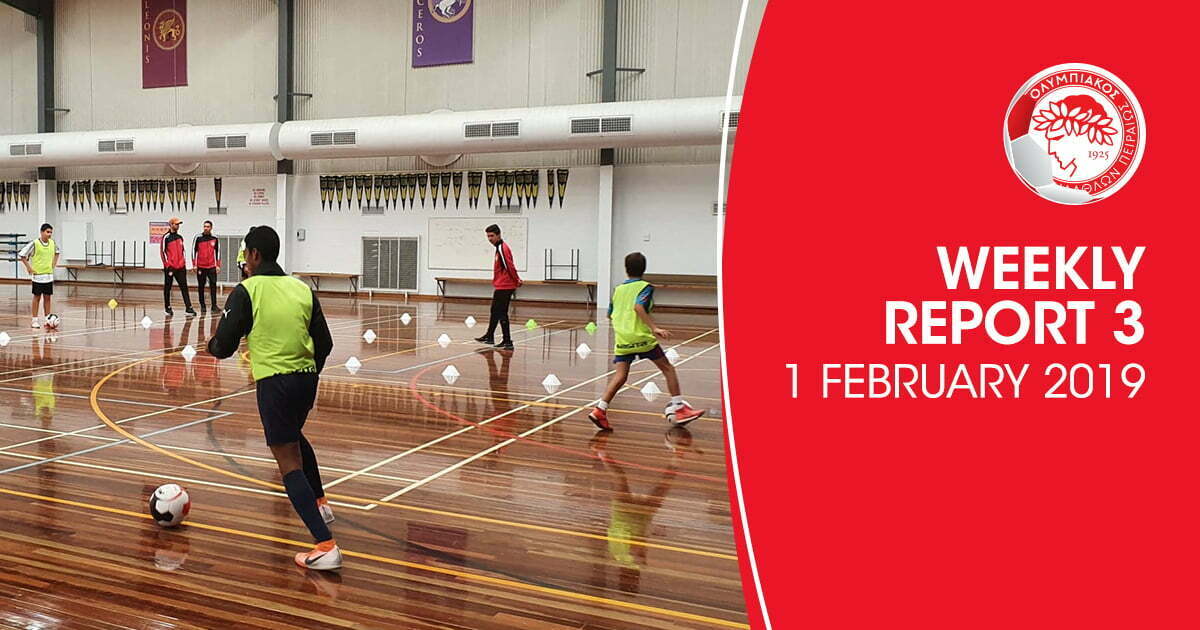 As the schools have reached their 3rd session, we establishing relationships with parents and players who value the skills programs.
Many players have recognised the value of the program as a viable supplement to their training, whilst parents are seeing their childrens' mindset being challenged. Allowing the player to be challenged in an encouraging environment, motivates the player to understand and learn the drill. As a result of this, we have received a lot of feedback from parent who have mentioned that their children go home and repeat the drill.
By repeating the drill in their free time, this creates an exponential growth of the players skills, allowing the player to complete the skills program in a short amount of time.
We encourage all players who have not already tried our program to go to https://olympiacosfc.com.au/claim-free-sessions/ and experience our program.
Alternatively, feel free to call us on 03 8592 0162 and we will answer any questions you may have.